A Recommended Landscape Contractor in Nacogdoches, TX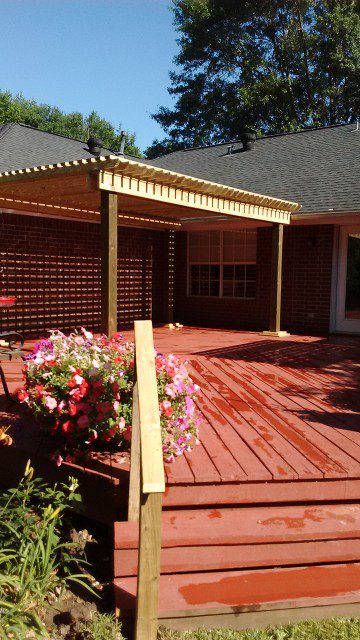 Rely on Anderson Irrigation and Landscape, Inc to meet your landscaping and sprinkler system service needs. We have over 23 years of industry experience and are a premier lawn and landscape company in East Texas. From mowing to installing and maintaining your sprinkler systems, we do it all. We are a dependable landscape contractor in Nacogdoches, TX, committed to serving you.
Contact us at (936) 560-2324 for excellent sprinkler systems that ensure your grass gets proper watering to promote healthy growth. We also offer:
Sprinkler System Installation and Repair
Fencing Installation and Repair
Landscape Design, Installation, and Maintenance
Retaining Walls and Drainage
Recent Irrigation and Landscape Projects
New Trex Decks at SFASU.
Dutch Bros. Coffee in Nacogdoches- irrigation and landscaping install.
NISD Mike Moses Elementary, new irrigation and sod around playground.
Dialysis Center of Center, TX- irrigation and landscape install.
Beatiful new landscape at Lake Nacogdoches.
Freddy's Frozen Custard and Steakburgers in Lufkin for irrigation and landscape.
Multiple homes in the Reserve for irrigation, landscaping and sod.
Continue browsing our website or check visit our Facebook page to see more of our work. You may also contact us for a bid on our irrigation and landscaping or irrigation repair services